Seared Sea Scallops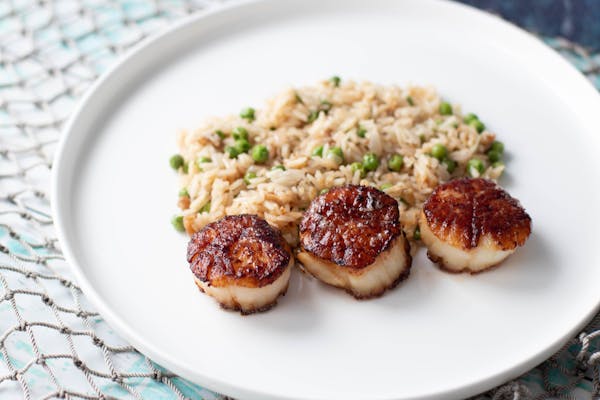 One of our most asked questions is how we sear sea scallops. It is seriously so quick and easy, steam some rice and veggies and you are done with dinner in 15 minutes!
The secret is starting off with the best sea scallops, ours are dry packed meaning there are no chemicals added. Scallops are often soaked in sodium tripolyphosphate so if you see them sitting in fluid at the fish counter, take a pass. Ask for dry, make sure. If they are infact dry, your fishmonger will be proud of this fact and happily share it with you. Don't be afraid to ask questions, be picky with your food.
Start with a large cast iron skillet over medium-high heat, add a tablespoon of high temp oil to the pan. Just enough to coat the bottom.
Next add your scallops, do not crowd your pan or they will steam not sear. They will still be delicious but its not what we are going for in this recipe!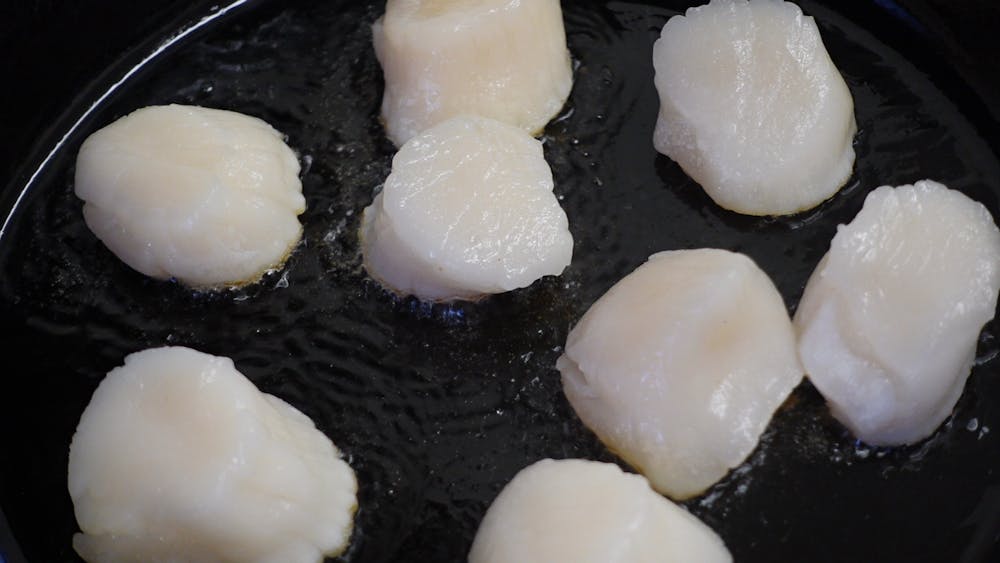 Cook for about 90 seconds then flip.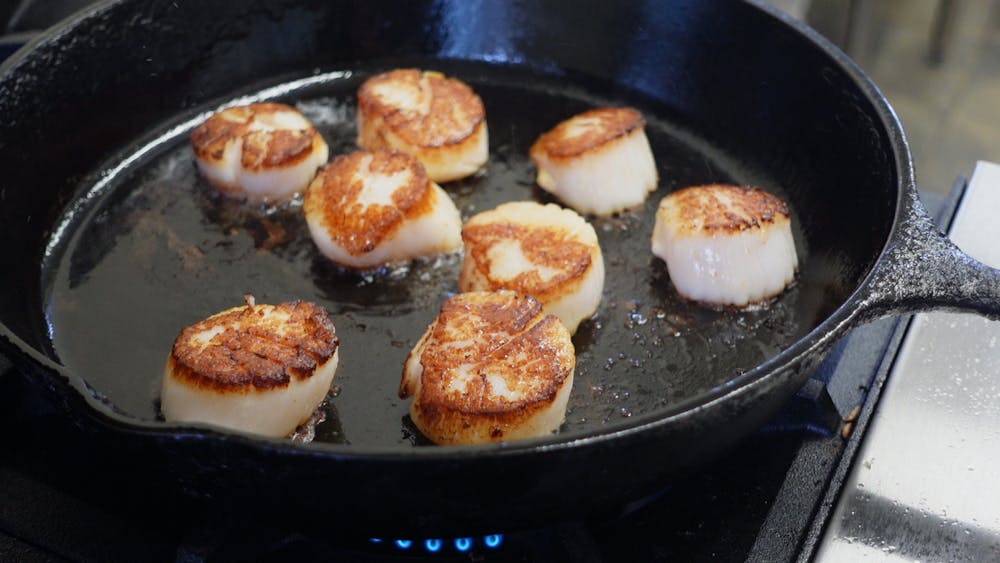 Cook for another 60 seconds then move your scallops to the back of the pan. Then tilt your pan toward you and add one tablespoon of butter, a crushed garlic clove, and a couple springs of thyme. Let this brown. Then baste the scallops with this butter.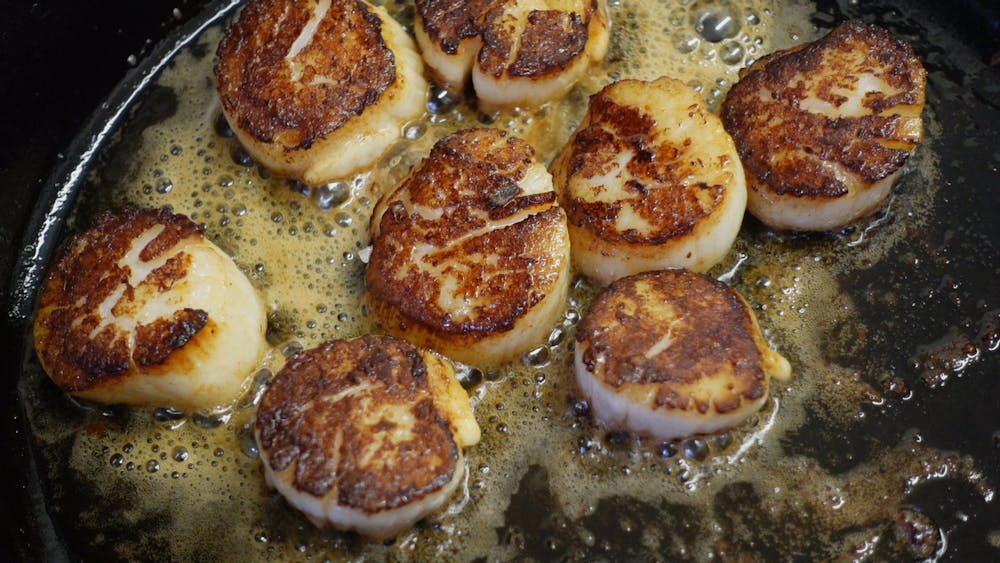 Move scallops to your serving dish then pour browned butter on top.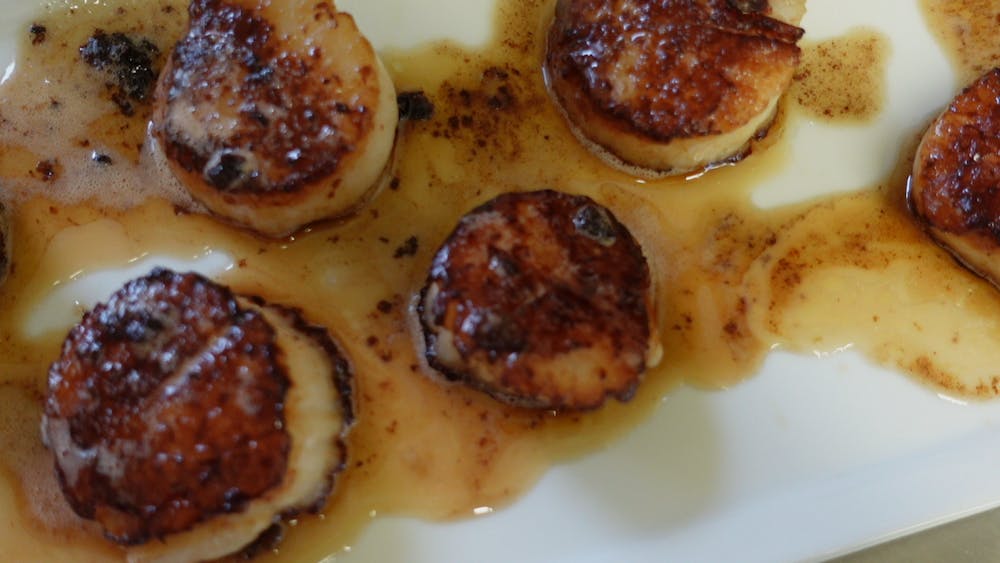 I honestly find side dishes challenging with sea scallops, their flavor is so unique and rich but sweet. So I usually go for steamed veggies and a grain, here I made a simple rice pilaf. Half a yellow onion chopped, 1/2 cup walnuts chopped sautéed in butter for a few minutes. Next I added 1 1/2 cups jasmine rice, let that toast for a minute. Then I added 2 1/2 cups of homemade chicken stock and steamed for 15 minutes. Finally, one cup of thawed or fresh green peas and salt to taste. This was a great complement to the scallops!